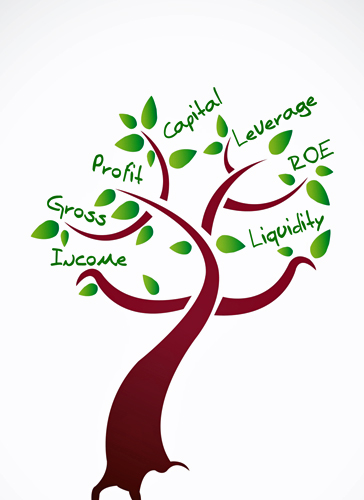 Lawn Care Industry Outsourced CFO Consulting Services   
A CFO's job is complex. You can tell a great CFO from a good CFO by the accuracy with which they are able to project the long-term financial picture of your company and by observing how the company is able to grow or sustains itself based on those projections.
Our Lawn Care Business CFO customized service includes helping you set up your books and records to give you quick and accurate insights to your key performance indicators. The accountants of Turf Books will assist in insuring accurate bookkeeping, preparing annual budgets, and negotiating with lenders. We will help you define and implement strategies for growth and cost reduction. We are experts in the specifics of the lawn care industry and the nuances that are applicable to lawn care operators. The Turf Books team members will keep you informed as well communicate with you in a language you understand.
Accounting and Bookkeeping Consultant Services
In order to run a successful business, you need a clear view of your financial health. It's critical in today's competitive marketplace. Do you measure your company's success by critical key performance indicators as well as other industry-specific statistics? That's how we look at the industry as well as profit levers at your firm. Profitable revenue, healthy accounts receivable, and accounts payable are also important indicators.
Consider us like an accounting business coach! 
We have a simple strategy for growth. Our client managers will help you keep in mind the business you are in and create a road map for growth by increasing profitable recurring revenue. In the lawn care and maintenance business we sell time; and do the same thing over and over again until a route or several routes are built.
What Lawn Care Professional Time Do You Sell?
Time to Identify a customer need 

Time to Provide a solution 

Time to Set up the customer on a service contract.
Once the lawn care professional understands that what he sells is his technicians' time, that time becomes very valuable. So everything that is done to effectively route customer calls will maximize the amount of time that can be sold. It's all about recurring business.
In building the value of your firm this recurring service model ensures that not only are you selling time in the present but also that there are predictable revenues in the future as well. So it makes sense that the most valuable asset in a lawn care business is the customer list. Those customers that use service on a recurring basis year after year provide the most value. Fill out the form below to discuss our Outsourced CFO Consulting Services!  
Business Loans: Information for lawn care or service industry business owners about what to expect when borrowing money for business.
read more