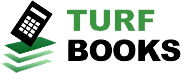 Turf Books
Specialized Accounting and Bookkeeping Services
The Turf Books Accountants and Bookkeepers are the experts that specialize in the lawn care industry. With more than 20 years of lawn care industry experience, we know the ins and outs of the numbers you need to manage in order to be a profitable lawn care firm. The Turf Books team will work with you to help your lawn care business reach it's highest growth potential.
With Turf Books Accounts Payable System, you'll get a system that is easy to use and efficient. In fact, not only is it easier, but our bill-paying system typically costs hundreds per month, not thousands. The process is easy, e-mail or upload your vendor invoices, Click to pay…That's it!. Learn More
We will work directly with your in-house bookkeeper to organize, your books and project your long-term financial picture to give you the fiscal confidence you need to grow your business. Learn More
With 20 years of experience in the lawn care industry, we know how to prepare your taxes to minimize your tax burden. Let us take away the anxiety of taxes and the IRS. Tax time has never gone so smoothly! Learn More
As a trusted adviser to hundreds of lawn care companies nationwide, Our accountants and bookkeepers provide the most comprehensive management reporting in the industry. Our Bookkeepers and CPA's are able to manage various cloud-based applications. These include but are not limited to the following – ServSuite, Real Green, Bill.com Learn More
Learn the Keys to a Successful Lawn Care Company 
Dan Gordon of PCO Bookkeepers and Turf Books discusses the best practices for getting your business on the right financial track. In addition, all proceeds from the sale of "From Technician to CEO", will be donated to the Non-Profit Valerie's House.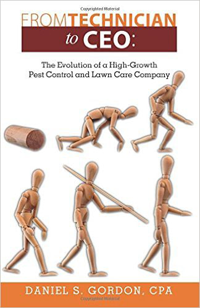 Turf Books Expert Advice & Resources
The most sweeping tax reform act since the 1986 overhaul put forth by President Reagan has been signed into law. No matter what side of the political spectrum you come down on there is a lot here to digest so here is a rundown of the most relevant new tax law provisions affecting Lawn Care business.
read more
Contact Us
SUBSCRIBE TO OUR NEWSLETTERS!